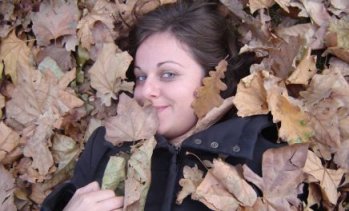 Sanja Cekov was born in 1980 in Serbia. In 1999 she enrolled the Chinese studies at the University of Belgrade, with the focus on Chinese theatrical art. The result of her sinology and theatrological research are the theoretical works: Magic on Skin - Dictionary of the Chinese Influence on the Western Contemporary Theatre (Centre for Study and Cultural Development, Belgrade, 2006) and Neverending Story (Yuan, Ljubljana 2009).
Parallel with her studies she has taken part in numerous theatre and dance workshops led by artists from Netherlands, Bulgaria, France, USA and Serbia; exploring different forms of performing arts, such as: drama in education, contact improvisation, objective drama, contemporary dance, African dance, Bali dance, Butoh dance, Chinese opera etc. Experimenting with different forms of expression (words, movements, singing, shadows, puppets...) and performing spaces (streets, parks, underground passages, hotels...) led to the realization of different art and theatre projects she worked on as a director, performer, playwright, costume designer and/or organizer. In 2007 Sanja Cekov moved to China where she continued her research work on Chinese theatre and dance and became a member of Suzhou Society for the Study and Practice of Chinese Kun Opera. She has learnt Kun opera with Yu Yanmin and Jin Jiakun.
Sanja Cekov is a founder of Artnet Huohua (together with Ivana Elezovic) - a platform for artistic and cultural exchange and BeeeBoooBuuu Children's Theatre Workshop (together with Henning Otte). She lives and works oscillating between Serbia, China and Germany.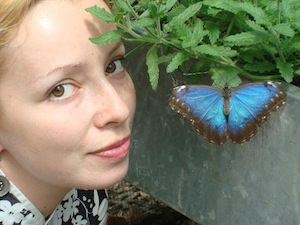 Ivana Elezovic (1982), is a philologist and performer. She took part in various theatre and dance performances and collaborated with many theatre troups and choreographers worldwide. She worked on several productions for children and also as an English teacher in PR China where she has created a performance for Childens' Day and many theatrical imporvisations with kindergarten and elementary school children.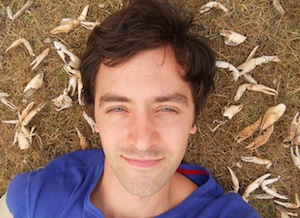 Marko Milic was born in 1981 in Belgrade. He studied on Philosophical faculty in Belgrade at andragogy department. In the 90s he was committed to photography and attended art workshops in Cultural center "Stari grad". He started his own performance works in 2002.
For 5 years he was teacher assistant in a series of workshops for children with learning disabilities in Center for culture "Stari Grad" in Belgrade. During 2006 till 2008 he was mostly a performer in different productions, working with authors from Serbia, Croatia, Holland, Germany and Bulgaria. He was Danceweb scholarship recipient in 2006 that led him to the engagement in the projects: Sweet and Tender Collaborations and LOOPING Artist (2010).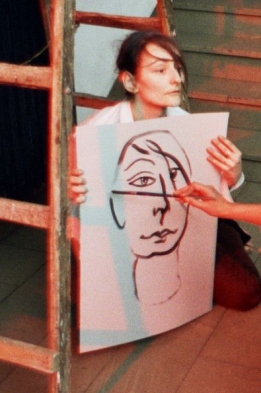 Danijela Vuckovic, born on 28.01.1976 in Belgrade, Serbia, is a performer and dancer.
Since 2000, Danijela Vuckovic has been involved in various art projects in Europe in the domain of performance art, new theatrical tendencies and different dance forms. She has performed within many festivals such as Belef, Infant, Pokus, Oro Bastonado, Via Pontica etc.
Some of the projects she participated in, as an author and/or performer, are: " The Frictions", multimedia performance, Serbia 2002; "Through the Thorns-All the Way to the Stars", ambient performance, Bulgaria 2002; "The Living Stage", performance, Serbia 2002; "One-Day Dress", performance- installation, Serbia 2003, "Aska and the Wolf", choreodrama, Serbia 2004, "Just a Perfect Day", Butoh performance, Serbia 2001 etc.
From 2001-2004 Danijela Vuckovic attended "An open school for contemporary stage approach" in Belgrade, and in 2006 she run a theater workshop "The Space in Between", based on the elements of Physical theatre, Butoh dance and Edward's technique.
Since 2006, Danijela Vuckovic has been a member of Mudra Theatre from Belgrade, as a performer of Balinese dances.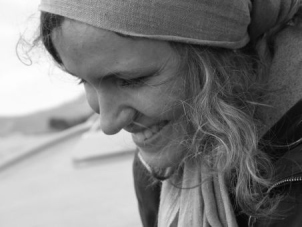 Visnja Obradovic, born on November 18th in 1982, graduated from University of Novi Sad (Serbia) Academy of Arts in 2006 with the degree in acting (prof. Ljuboslav Majera, prof. Vida Ognjenovic and prof. Predrag Momcilovic).
She received an advance training in different theatre and dance forms such as Commedia dell'Arte, Silvio d'Amico Drama Academy, Rome- Italy (prof. Michele Monetta)/ "Romeo and Juliete"-programme, ICRA, Napoli, Italy/ Body Weather Laboratory I, France (Christine Quoiraud and Oguri- La Pomeri)/ Body Weather Laboratory II, Serbia (Min Tanaka)/ The Suzuki Method of Actor Training, Croatia (Tadashi Suzuki)/ Butoh Dance training, Croatia-Serbia (Katsura Kan).
Throughout the years Visnja Obradovic has been performing on the stages of The Serbian National Theatre (Novi Sad), The Youth Theatre (Novi Sad), The National Theatre (Sombor) etc. as well as on the stages of theatre festivals worldwide such as Edinburgh Fringe Festival (United Kingdom), DS Festival (United Arab Emirates), MKFM (Croatia), Infant (Serbia), Budva City- Theatre (Montenegro), Academy Days (France), International Festival of Pantomime (Slovenia), Belef (Serbia) and many others.
As an actress, she has received two "The Little Prince"-awards for high artistic achievement at Academy of Arts, Novi Sad where she worked as a director assistant of stage movement in 2003 and 2004. She has collaborated with different theatre and art groups (Via Negativa-Slovenia, Human Theatre-Serbia, Studio Alektik-Serbia etc.) as an actor, dancer, director and organizer.
No matter is it theatre play, pantomime, dance, installation or performance art, Visnja Obradovic is always keen to sharpen her artistic skills and find the unique way of expression.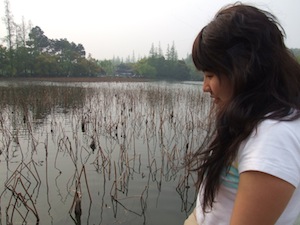 Lina Zhang (born 1984) is an artist and art educator based in Suzhou, China. She studied traditional Chinese painting at the University of Art in Changchun and won many awards for her works (traditional Chinese painting, oil painting and design). After graduation she moved to Suzhou and started working as an art teacher. She runs Funny Colours Drawing Workshop where she helps children and youngsters to develop and express their creativity. Her students' works received many awards in China and abroad.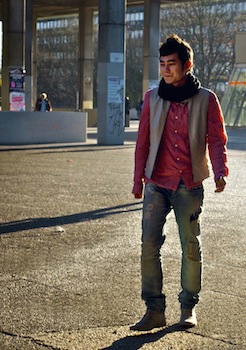 Wassermann (Shuchang Xie), born on 25.01.1988, is a designer and photographer from Chongqing, China. He graduated Graphic Design at the Chongqing University in 2009. Chinese language and culture, as well as culture in general, are the core of his design work and art projects. As a photographer he prefers artistic photography to documentary. He currently lives in Hamburg, Germany where he studies Film.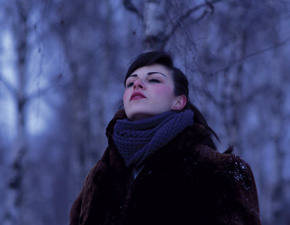 Lidija Andonov (born in October 1982 in Belgrade) is an actress and singer who graduated from University of Novi Sad, Academy of Arts, with the degree in acting. Some of the plays she has performed in are: "The Bear" by Anton Chekhov, "The Audition" by Alexander Galin, "The Miser" by Moliere, "The Forest is Glowing" by Milena Markovic etc. She took part in various short films as a screenwriter and actress. While living in Belgrade, Lidija participated in a children theater project aimed at introducing stage art to preschool children. With her music project "Sixth June", Lidija performs as a singer all around Europe. She is currently based in Berlin, where she lives and works.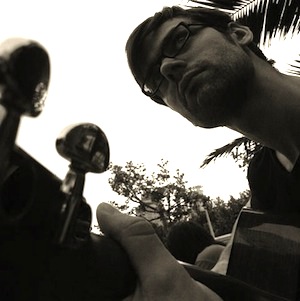 Henning Otte was born in 1980 in Oldenburg, Germany. He graduated in Chinese studies, philosophy and mathematics at the University of Freiburg in 2008, researching the changes in the livings environments of artists in Beijing under the influence of the government's new policy for promoting the 'Cultural and Creative Industries'. His current research focusses on Chinese artist's role within the internet blogosphere.
Having a strong interest in contemporary dance and dance theater, he is exploring the means of non-verbal expression through techniques like modern dance, butoh, capoeira and contact improvisation. Until 2008 he was a member of the theatre improvisation group "Sahnesteif" based in Freiburg and since 2009 he is a member of the Suzhou Society for the Study and Practise of Chinese Kun Opera.